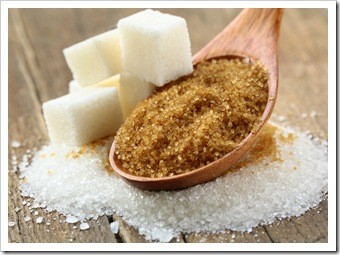 The typical modern diet and activity level creates regular occurrences of unhealthy blood sugar levels in your body.  Blood sugar is a term used to describe the amount of the sugar glucose that is in currently in your blood.  Glucose is the primary sugar, or carbohydrate, in your body. When you eat food, nutrients are absorbed from your food by your digestive system.  They are then transmitted to all of your bodies' tissues through your blood.  Your body uses a series of mechanisms to keep the concentration of sugar (and other substances) in your blood within certain ranges.
Certain organs, such as your brain, run almost exclusively on glucose.  So your body keeps blood sugar levels from dropping below a certain threshold, or level.  However, your body also strives to keep glucose from rising to levels that are too high.  
High Blood Sugar Levels
Clinically, constant spikes in your blood sugar damage your body.  There are both short-term and long-term effects of high blood sugar.  A single, sharp rise in blood sugar will create a large insulin release, preventing fat burning, promoting fat storage, and also will result in fatigue and fuzzy-headedness.  Constant, chronic high blood sugar levels are associated with all of the chronic diseases, most notably obesity, heart disease and diabetes, but high blood sugar levels are also associated with several types of cancer.
However, a holistic approach is always critical to ensure that your fuel contains all of the essential elements your body needs.  Total energy consumption, nutrient content, variety, and food quality are all key aspects to understand, along with your fuel's effect on your blood sugar.
Call Today to Learn More!
Let our expert team help you understand the complicated world of a healthy diet and help you design a program that will have you live a happier healthier longer life.


For Your Health,

Dr. Scott Van Dam