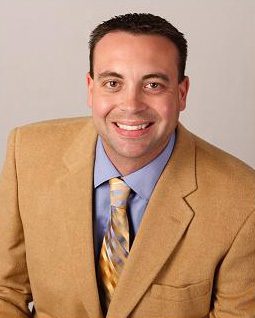 Meet Dr. Scott Van Dam: Your Trusted Fargo Chiropractor
Dr. Scott Van Dam's journey to becoming a leading chiropractor in Fargo, ND, is as unique as the care he provides. Born in Slayton, MN, he grew up in a close-knit farming community in southwestern Minnesota. Dr. Van Dam's passion for helping others led him on a remarkable path to holistic wellness.
He earned his B.S. in Biology from South Dakota State University and later graduated from Northwestern College of Chiropractic in Bloomington, MN. His commitment to serving communities through chiropractic care led him to Winchester, IL, where he purchased and operated a chiropractic clinic for seven years. Though he cherished his practice in Illinois, the call of family brought him to the Fargo region.
In July of 2005, Dr. Van Dam founded Van Dam Chiropractic in Fargo, dedicating himself to providing relief and promoting well-being for individuals in the area.
Beyond his professional pursuits, Dr. Van Dam finds joy in spending quality time with his wife, Shyrlee, and their three children, Hannah, Cameron, and Evan. He enjoys golfing, motorcycle rides, and is actively involved in various local community groups, including Fargo/Moorhead Rotary, where he contributes his time and expertise. Dr. Van Dam also serves as the Vice President of the North Dakota Chiropractic Association.
His commitment to excellence is evident through his memberships in the American Chiropractic Association, the North Dakota Chiropractic Association, and the International Chiropractic Pediatric Association. Dr. Scott is not only a Doctor of Chiropractic but also a certified Acupuncturist. Additionally, he holds certification in the Webster Technique, a specialized chiropractic analysis and adjustment technique for pregnant women that helps ensure the baby is in the optimal position for birth.
Dr. Scott's practice is centered on the health and wellness of entire families, making him a trusted source of care and guidance for all your chiropractic needs.