Posts Tagged 'Wellness Fargo ND'
Welcome to Van Dam Chiropractic's Wellness Fargo ND Archive. Here you can learn more about Van Dam Chiropractic, Chiropractic, and Dr. Scott Van Dam, today's choice for Chiropractors in Fargo, ND. Read Dr. Scott Van Dam's Chiropractic Wellness Fargo ND for the health of it.

We look forward to serving you! Call - (701) 532-5320.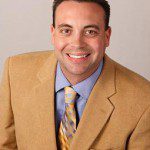 Your Body Is At War! Your world is constantly assaulting you with physical, emotional, toxic, environmental, and chemical stresses. We are fighting a constant war of adaptation. It is a war of high stakes – your life and health! Life requires constant adaptation. How Is This War Fought? Symptoms are the mechanisms your body uses to bring you ...

Read More >>